¬No pesticides and chemical fertilizers
¬100% brown rice manufacturing, no nutrition loss
¬No preservatives and chemical additives
¬Natural dietary fiber, B group, etc., retain the complete nutrients of brown rice.
¬Easy to digest, no burden
¬It is made with fresh whole brown rice from Taiwan. It retains 100% of the complete nutrition of brown rice and brings you the pure taste of rice noodles!
¬Water used to make the noodles are filtered with activated carbon filter and far-infrared ceramic filter.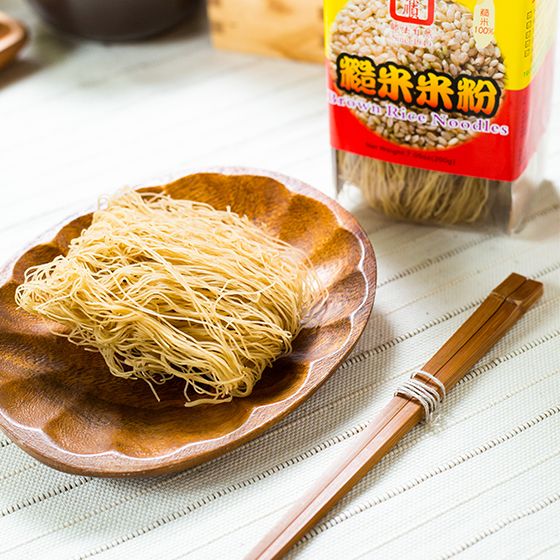 Place of Origin:  Taiwan
ingredients: Brown rice(Free of Pesticides and chemical fertilizers), Water
Net weight: 200 g